The AIT2000 Class B Transponder – Best in Class!

We would all like to claim we make the best products with the best performance and features (and of course we do!) but with a highly regulated product like a Class B AIS transponder, all manufacturer's have to meet a strict specification and performance curve laid down in international standards. However, it's the little extras and features that we've considered and designed into our value priced AIT2000 that make it your best choice.  Here are just some reasons why…
Stop press… Stop press  Check out our latest range of AIS transponders here https://digitalyacht.net/wp-content/uploads/2014/11/07/class-b-ais-a-new-5-minute-guide/
EASIER GPS ANTENNA INSTALLATION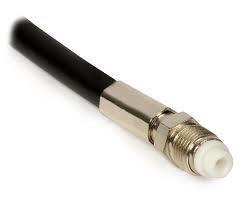 All Class B AS transponders require their own internal GPS and associated antenna.  We supply the AIT2000 with a compact antenna with an industry standard 1″ threaded base for mounting onto standard pole, deck or rail mounts.  What's more we've designed the cable to either exit from the side of the antenna or through the base and it can even be "puck" mounted if required.  The 10m cable is terminated with a FME style connector which means you don't need to drill large holes through the boat to run the cable to the transponder and of course, we supply an adaptor to fit the transponder's TNC GPS input.  Easy!
THE BEST IN CONNECTIVITY

We designed our AIT2000 to be compatible with any AIS ready device so we've included multiple NMEA0183 interfaces, NMEA2000 and USB connections as standard.  In addition, all three sets of cables are supplied with the device ready to plug 'n play into any installation.  We've also added a 2nd NMEA 0183 output with GPS data at 4800 baud which can be used to feed a DSC VHF.  There's also a NMEA input and built in multiplexer so instrument and AIS data can be aggregated into one output
REMOTE SILENCE CAPABILITY AND EASY STATUS INDICATION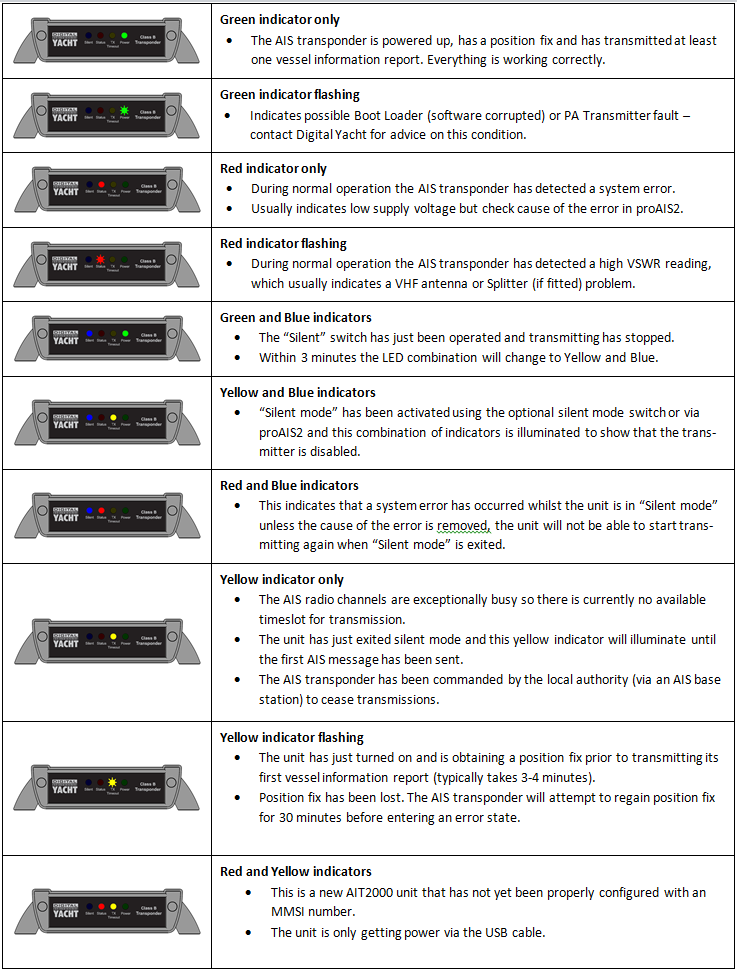 You may want to silence your transponder but still receive AIS information and we've made that easy with two extra cables in the harness which can be connected to either a simple push button or toggle switch.  Nice!  The four status LEDs on the AIT2000 can show the status of the unit and full internal diagnostics mean that if you're GREEN, you're good to go and the whole system has self checked and even verified the VHF transmission.
PC or MAC 

Our proAIS2 programming and diagnostics software works with PC and MAC and allows the transponder to be programmed at home* without connection to a DC power supply utilising just the USB connection.  What's more, we include our SmarterTrack Lite AIS viewing software for a PC (Windows XP, 7, Vista and 8 compatible) so you can use your PC for AIS monitoring – or upgrade to SmarterTrack for full charting and routing capability at the chart table without the need for a 2nd expensive plotter display.  For a permanent PC connection, we'd recommend utilising our USB-NMEA adaptor for compatibility across a wide range of charting and navigation programs.
* Note:  In the US, the device must be programmed by the dealer
OPTIONS FOR iPAD AND MORE…

Our WLN10HS fits to an AIT2000 in seconds and adds wifi connectivity for iPhones, iPads or tablets.  Use our free iAIS app or opt for the low cost NavLink range of charting apps for real time charting and AIS overlays on your iPad screen.  iPad connectivity effectively adds a 10″ touch screen plotter into your navigation system for the fraction of the cost of a dedicated display.  The WLN10HS will support multiple devices too and is bi-directional so apps can control a compatible autopilot with a special version of AIT2000 firmware we have developed.  Smart!
LOW POWER AND HIGH VOLTAGE PLUS BUILT TOUGH!
The AIT2000 offers best in class power consumption (typically less than 2W) as well as 12v and 24v DC operation so there's no need for expensive voltage droppers on 24v systems and sailors will appreciate the minimal battery drain.  Pick the unit up and you'll be surprised at the rugged and tough construction of the unit too despite its compact dimensions.
MAN OVER BOARD, AIS SARTs AND ATONs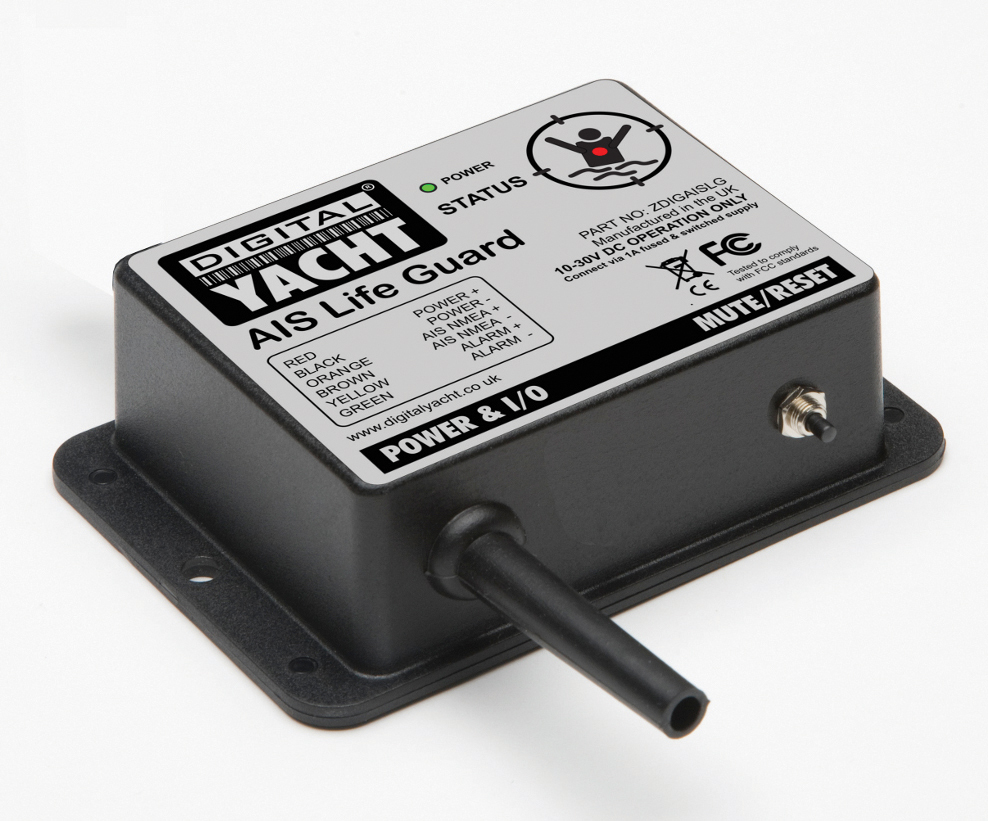 There's lots of development in AIS with AIS SARTs for MOB applications and AtoNs for navigation.  The AIT2000 decodes and deciphers all these alternative AIS signals and we even offer LifeGuard – a dedicated AIS SART alarm which connects direct to the AIT2000.  AtoNs are now being used to mark fixed structures, wind farms, wrecks and dangers to navigation allowing positive identification on the electronic chart display.
OPTIONAL VHF ANTENNA SPLITTER OR COMBO VHF-GPS ANTENNA

The transponder will need a dedicated 3rd party VHF antenna our optional VHF-AIS splitter like our ZeroLoss SPL2000.  This allows the main VHF antenna to be shared with the VHF and AIS system.  Alternatively, use our new GV30 combo VHF GPS antenna .
EXPERT TEAM AND SERVICE
The AIT2000 is our 3rd generation of AIS transponder so its fair to say we are "old hands" at AIS and have been involved with this revolutionary technology right since its inception.  Our tech team has 100's of years of combined experience in AIS and we've a product to suit just about any AIS application, commercial or leisure.  We also pride ourselves on fast and efficient tech support and service and the flexible firmware inside the AIT2000 allows us to add new features as the AIS system matures.  Just browse this blog to see all the ideas and applications we've been involved in.
If you'd like to know more about AIS and our range of transponders, watch the 5 Minute Presentation below
Want to know more – just drop us a mail or give us a call + 44 1179 554474 or in the US 978 227 1234