Today Zapf Software, the developer of the very popular NMEA Remote App for Apple iOS devices, released an update that significantly improves support for our iKommunicate Signal K gateway.
As well as natively supporting the Signal K delta messages over a wireless high speed websocket connection, NMEA Remote now lists iKommunicate as one of the data sources. Select iKommunicate from the list, click enable and then the magic of Apple's Bonjour Discovery service, finds iKommunicate on your network, connects to it automatically and starts displaying the data on a series of configurable digital and analogue displays.
NMEA Remote will not only display traditional instrument and GPS data, it will also display Engine data from one or more engines, assuming you have them connected to iKommunicate via the NMEA2000 network.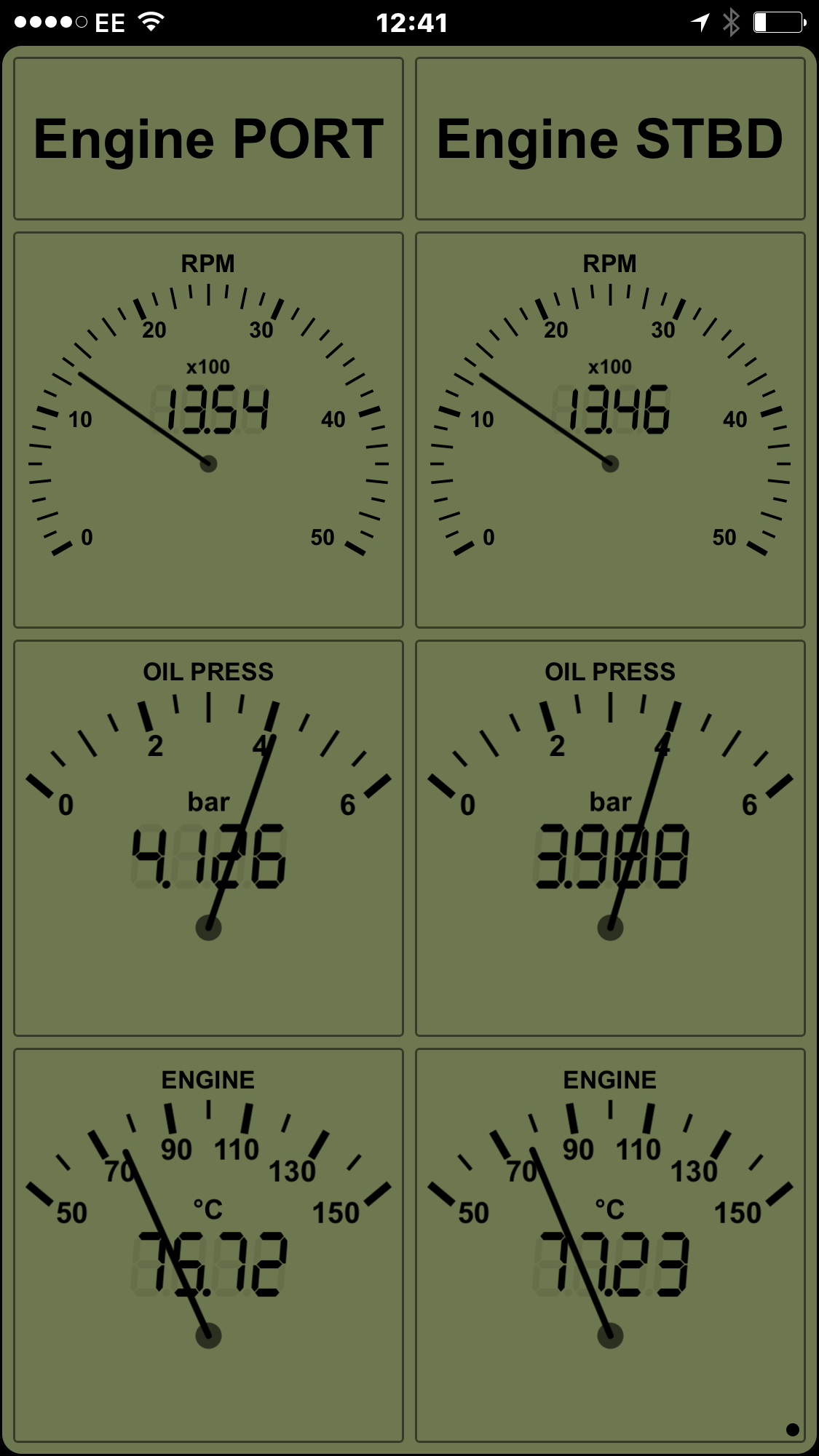 To show just how easy it is to setup NMEA Remote with iKommunicate, we have produced a short video which you can view by clicking here.
After a successful Kickstarter Campaign, iKommunicate is now available through our normal distribution and is priced at $299.95 USD, £220 GBP or €315 EURO (excluding local Taxes) and more information can be found at http://ikommunicate.com while NMEA Remote is available from the Apple App Store.