An AIS SART (Search And Rescue Transmitter) is a homing beacon designed for use in an emergency. When activated an AIS SART transmits its GPS position using AIS in a special SART message. This message is recognised by the AIS display systems on other vessels (and potentially on shore) as an emergency message and generates an alarm. An AIS SART can be used to locate a life raft or lifeboat in an emergency situation.  Available in vessel versions (SART) or personal versions (PLB) with the difference being size and range. These devices transmit at up to 2W power using RATDMA access protocol.
An AIS SART with its position close to the waterline and limited 2W output would typically have a maximum range of 5-6NM.  A PLB device would typically have a range of 2-3NM
Digital Yacht only manufacture a type approved AIS SART called the S1000 – not personal AIS SARTS that can be fixed to lifejackets – these are popular because of their compact size but are a personal device and have limited range.  A dedicated SART like the S1000 is approved by the IMO as a replacement for a traditional radar type SART and offers the benefit of positive identification, lower cost and longer battery life.  It's essential kit for the grab bag!
In the event of an emergency, the S1000 is activated and then the position of the emergency will be accurately relayed to all AIS equipped vessels within a radius of 5-6 Nautical Miles.

The other good news for Digital Yacht customers, is that all Digital Yacht AIS units are compatible with the special AIS SART messages. What's more, we have also developed a product called AIS Life Guard that is a low cost, low power, stand alone AIS SART Alarm.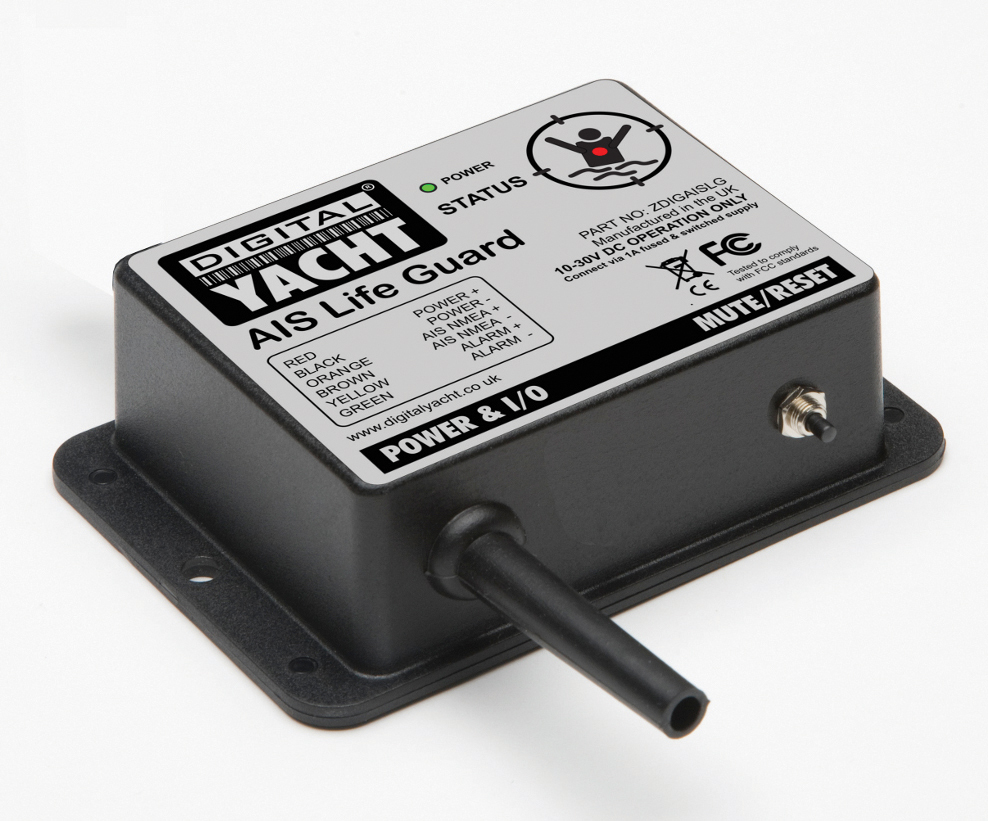 So if your chart plotter is one of the many older systems that does not handle AIS SARTs very well, our new AIS Life Guard product will patiently monitor the NMEA 0183 output of an AIS receiver or transponder and immediately sound a 95dB internal alarm and/or drive an additional external alarm to make sure everyone on board is alerted to a SART alert situation – either a personbal SART or full function SART like the S1000.
With a power consumption of less than 0.1A, you can leave the AIS Life Guard permanently on monitoring the AIS messages but consuming much less power than a chart plotter. Should an emergency occur, Life Guard will sound the alarm, so you can fire up the chart plotter and locate the AIS SART on the screen.
More details HERE