Signal K V1.0.0 is here!
Version 1.0.0 of Signal K, the Open Marine Data Standard has now been released, giving developers a stable platform to create hardware and software solutions around.  Digital Yacht have been actively involved with this and have produced iKommunicate – a universal NMEA 0183 and NMEA 2000 gateway to Signal K.

Designed to be a modern, open source, web-friendly and extendable data format for boats, Signal K converts, combines and expands the conventional NMEA protocols found on most boat navigation systems. It takes these older, very specialised and restrictive formats and makes the data compatible with the latest mobile devices and internet based communication technologies we take for granted in our everyday lives and which are fuelling the "Internet of Things" revolution.
Signal K is now over 4 years old, which in software years makes the project about 25. It's passed through infancy, the awkward teen years and is now a young and very smart adult. The odds of the project getting this far were, to be honest, very small. Only about 17% of collaborative software projects make it to a Version 1 release.
Signal K however had some advantages from the start. The software developers were experienced boaters and users, the marine market for electronics is large and there was a distinct need for this new technology. Add to all of this, the NMEA's critical recognition and support and Signal K gained the traction it needed.
Today the project has over 350 participants representing dozens of companies from the very large, down to independent software developers. This global collaboration is made possible via Slack, GitHub and a dedicated Signal K Google Group, creating a thriving community with new ideas, apps and solution appearing at a quickening rate.
It is clear that both hardware and software developers are starting to recognise and adopt Signal K as a modern, marine data exchange standard and this adoption rate can only increase with today's announcement that V1.0.0 of the Signal K Specification is released. Manufacturers and developers need stability and now they can start coding to the V1.0.0 schema, APIs and services, confident that everything is clearly defined and will not suddenly change.
It is important to note that Signal K uses Semantic Versioning so changes to the specification can take place in a controlled and clear way, with patches, minor backward compatible changes and major step changes, all visible in the version numbering system. From a user's perspective, this means that, as long as their equipment and apps are all V1.x.x, then they will all work together without any problems, even if certain features may not be supported.
For those developers and manufacturers that want to be "pushing the envelope", creating new and exciting products and services, Signal K will have a "Cutting Edge" branch that can continue evolving at a pace, without creating confusion and instability in the mainstream V1.x.x branch.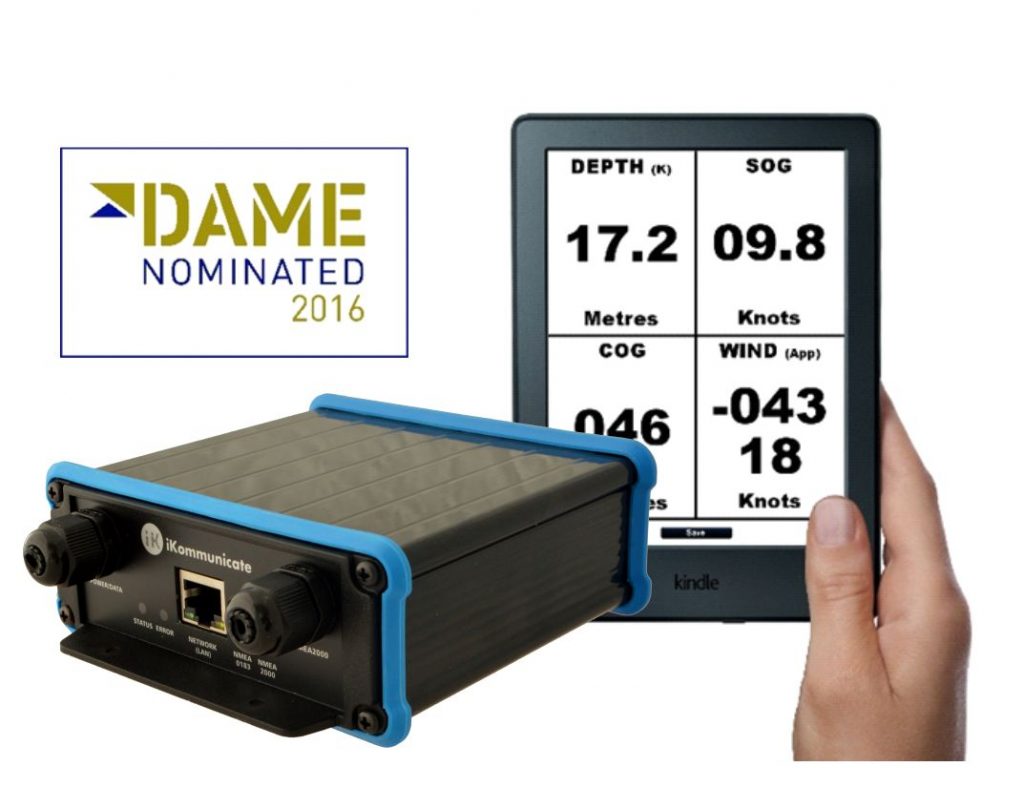 Signal K is already being used on a daily basis, via the Signal K Node and Java servers and products like iKommunicate from Digital Yacht, but V1.0.0 will bring a level of confidence and stability in 2018, so that boaters can simply buy a gateway, plug in a WiFi router, and start using and having fun with Signal K data, apps and services.
New Logo and Website
To coincide with the release of V1.0.0, Signal K, a new website, logo and style guide have been published that should help provide a more consistent and recognisable look to Signal K, an important issue in large, open source projects.

On the new website you will find lots of information about Signal K solutions, the latest app listing, useful links, image gallery and a working Signal K demo server. For developers, there is a full copy of the latest schema and specification and links to all of the source code on GitHub.
The new website can be found at http://signalk.org