Many of our US customers that purchased an iKommunicate gateway, have used it with Rosepoint's Coastal Explorer navigation software and the feedback we are getting is extremely positive, confirming that installation is truly "plug and play" and the resulting data displays and functionality are really good.
With iKommunicate's NMEA2000 interface and 3x NMEA0183 Ports, all of the vessel's navigation equipment can be interfaced together and networked to Coastal Explorer via a wired or wireless Ethernet connection. Simply make sure iKommunicate is connected to the same network (with Network Discovery turned on) as the PC running Coastal Explorer and they will "Auto-Discover" each other with none of the USB driver issues or complex configuration that is so often the case with PC navigation software.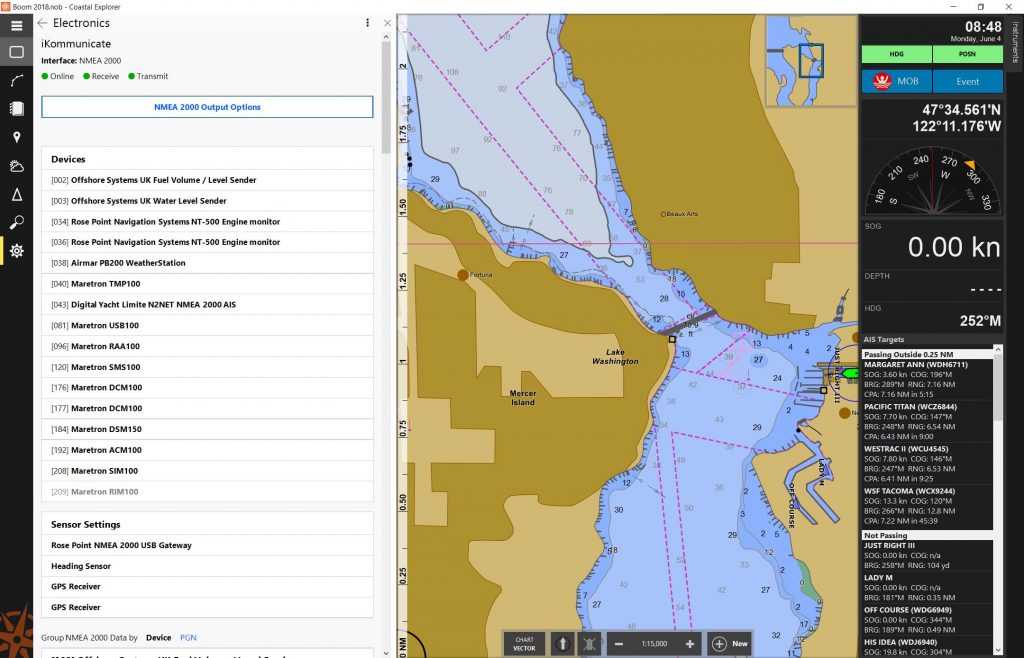 Coastal Explorer simply "sees" iKommunicate and automatically sets up the NMEA connections, so that GPS, Depth, Wind, AIS, Engine data, etc. in fact whatever data you have passing around your boat, will be collected up by iKommunicate and passed to Coastal Explorer. Want Coastal Explorer to drive an autopilot? Simply wire one of iKommunicate's NMEA Outputs to the autopilot processor box, enable autopilot control in iKommunicate's web interface and all of the information needed to safely steer to the next waypoint in your route will be passed across.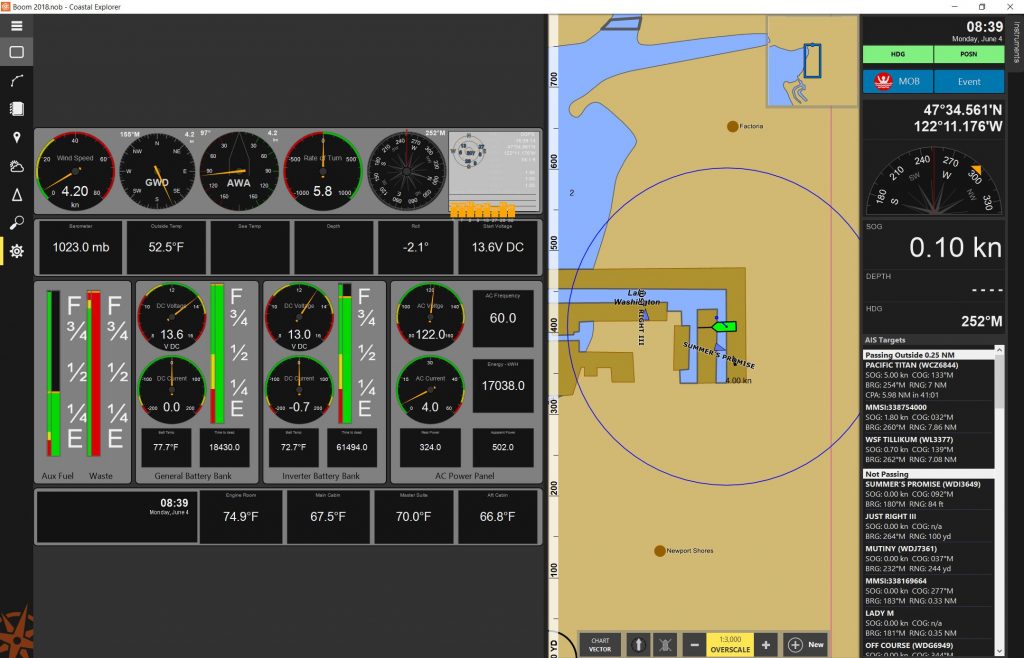 If you already have an iKommunicate and want it to fully integrate with Coastal Explorer, make sure you download the latest firmware release but all new 2019 iKommunicates have this firmware already installed.
iKommunicate was originally designed to support the new Signal K open data format and wireless NMEA 0183 (TCP/UDP) connectivity but with the addition of the Coastal Explorer protocol, iKommunicate is fast becoming a universal gateway. At $299 (GBP220/EUR265),  iKommunicate is a cost effective and efficient solution to use NMEA data on more and more devices.
Coastal Explorer from Rose Point Navigation Systems (http://www.rosepoint.com/coastal-explorer/) is one of the most widely used marine navigation programs for Windows PCs, with a wide range of sophisticated functionality and support for vector and raster charts.