The National Marine Electronics Association (NMEA) as the name suggests is a trade association of nearly 600 companies involved in marine electronics. The NMEA organisation are responsible for a whole series of important specifications and training initiatives that have significantly improved the marine electronics industry.
Probably best known for their work on the NMEA0183 and NMEA2000 communication specifications, the NMEA have a series of committees comprised of volunteer industry experts who regularly meet to define new specifications and update existing ones. The most recent meeting took place this week in Gosport (UK) and our CEO Paul Sumpner joined representatives from Navico, Raymarine, Actisense, Standard Horizon, SRT, Icom, Mercury, Fischer Panda and the US Coastguard to discuss NMEA2000 and the new NMEA OneNet standard.
This meeting was held at the QinetiQ facility, in the old Haslar Naval buildings on the Gosport side of Portsmouth Harbour. QinetiQ are a world leading defense research agency and have the world's largest marine test tank which they use to model and test different hull designs.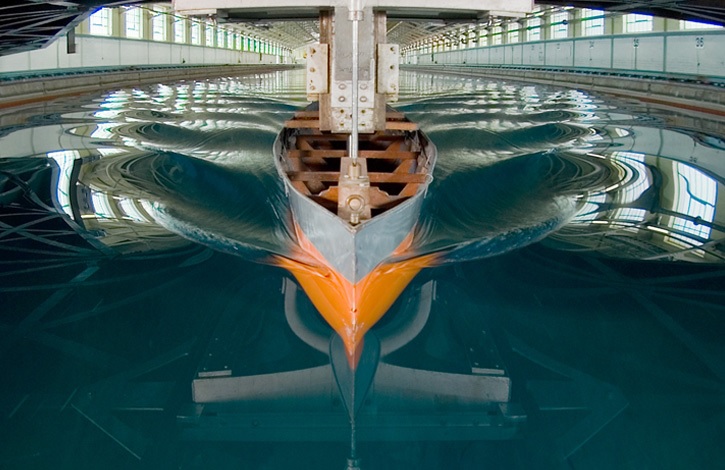 On Thursday, a "PlugFest" was held that gave manufacturers a chance to test their latest equipment in a large and diverse NMEA2000 network to ensure that all of the equipment worked nicely together, sharing data and commands on the network. The first image above shows the engineers busy at work monitoring the network, fuelled by coffee and Jaffa Cakes !
Steve Spitzer the tireless Technical Director of the NMEA was chairing the meetings, keeping everyone on track as well as recording the discussions and updating the draft specifications in real time – which can be a difficult and thankless task but one that Steve does very well. For more information on the NMEA Organisation and the work they do, please visit their website by clicking here.