It's been just over a year since the GPS150 Dualnav positioning sensor was launched and we've seen a multitude of different applications.  The GPS150 is a sophisticated combination GPS and GLONASS positioning sensor which is field programmable for a variety of different modes and data outputs.  You can get more information at our microsite www.dualnav.com.  Field programming is done using a series of internal DIP switches so its fast and easily configurable by the installer

It can be programmed as a GPS only, GLONASS only or unique DualNav mode sensor which can offer sub 1m accuracy and a 10Hz super fast output which improves chart plotter redraws significantly.  Despite its precision and performance it costs just £125/EUR165/US$189.95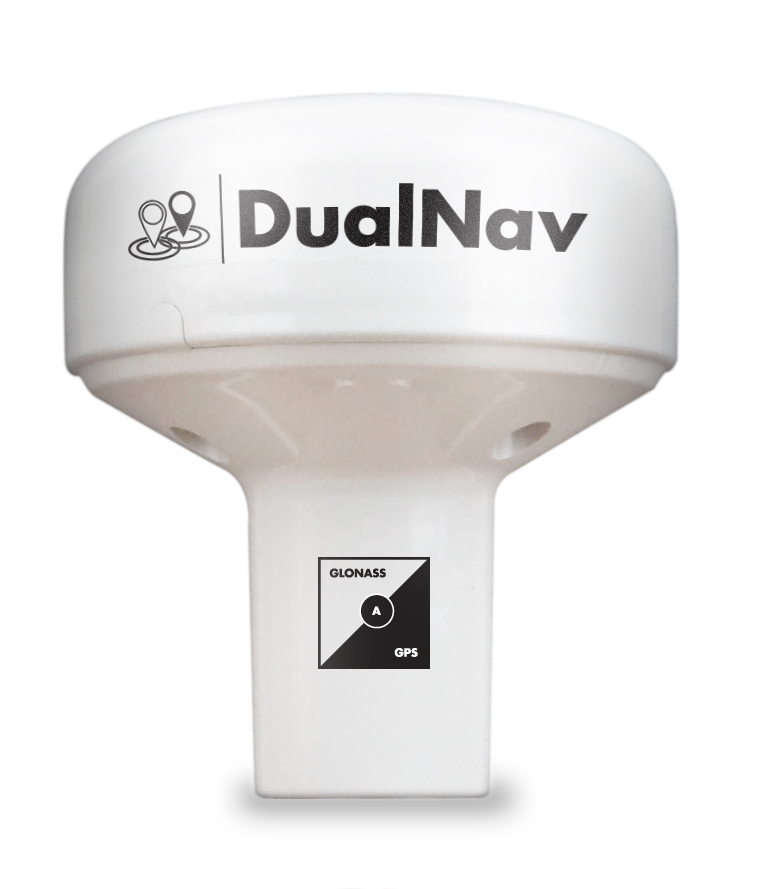 Here's 6 great applications for the GPS150
GPS150 – High performance positioning sensor
Configured in DualNav mode you'll typically get better than 1m accuracies from the combination of GPS & GLONASS positioning, coupled with a fast 38400 baud NMEA output (24x faster than normal systems) and a 10Hz update rate for super fast and smooth plotter redraws
GPS150 – Add GLONASS to your GPS based system
We absolutely rely on GPS for every aspect of our navigation so why not take advantage of GLONASS too.  GLONASS is now available thanks to funding of nearly $5billion from the Russian government and like GPS, it's FREE and global.  The GPS150 can be configured as a GLONASS only sensor so you can add this to your existing systems by connecting to a spare NMEA port or fitting a simple selector switch to allow the positioning sources to be selected.  Double up on your navigation options!
GPS150 – NMEA sensor for DSC VHFs
With many modern chart plotters (for instance Raymarine A series) not incorporating a NMEA 0183 output, you can't get positioning information into the vast majority of DSC VHFs.  A reliable feed to the DSC radio is an essential safety feature – press the distress button with no position and you might as well not bother!  The GPS150 can be configured as a simple 4800 baud positioning sensor compatible with every DSC VHF.  Boat builders also see this as a safety priority – the DSC radio should have its own fail-safe positioning data
GPS150 – Raystar replacement
The very popular Raystar antennas used by Raymarine on C/E series and other products are now end of life.  They are also prone to failure rendering the integrated navigation system useless without a positioning input.  The GPS150 can connect to the NMEA 0183 input on these older systems and bring high definition positioning on board!
GPS150 – WiFi connect to an iPad or tablet

You can connect the GPS150 to our WLN10HS and make high definition positioning data available for your iPad or tablet.  The WLN10HS creates an on board hotspot – simply connect your device (up to 5 can connect) and stream data to your favourite, compatible app such as iNavX, NavLink, NMEA Remote, iSailor and more
GPS150 – USB for PC and MAC
The GPS150USB version is also available for MAC and PC based navigation systems.  Turn your notebook into a high performance marine charting system with the latest software.  The GPS150USB is self powered from the PC making it great for charter skippers too.  You can even add dual USB and NMEA connectivity to the GPS150 standard version with our USB-NMEA adaptor
GPS150 – more next generation navigation from Digital Yacht