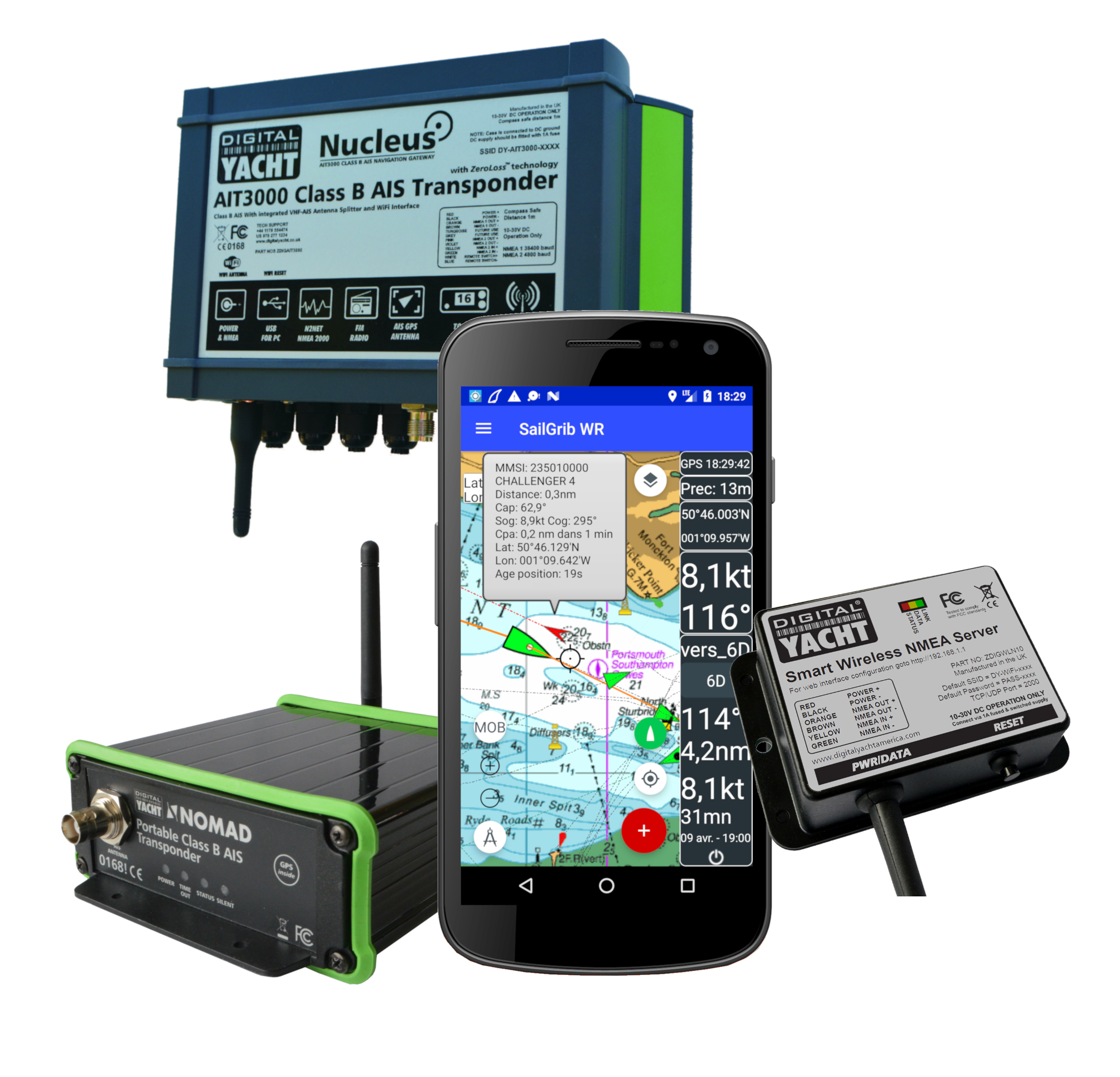 SailGrib WR is a complete navigation, routing and weather app for Android devices. Designed by a sailor, it is used by boaters, cruisers and offshore racers worldwide. The full app only costs  24€ / £26 / $US 28 for a 1 Year subscription that includes a 7 day free trial period or 70 € / £64 / $US70 for a lifetime license. This app works perfectly with all our products so we've decided to write an article to introduce this app to all of you.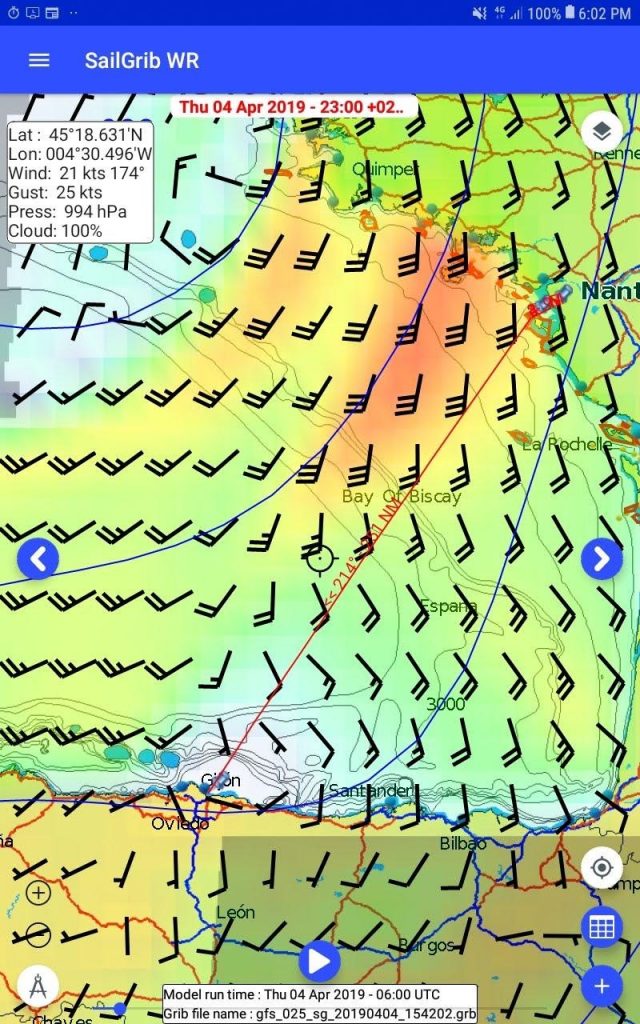 Weather Routing
The app is well known for  its unique routing module that has nothing to envy the best software available on the market: enter your starting point and arrival directly on the map and the app calculates the fastest route based on weather, currents and boat characteristics.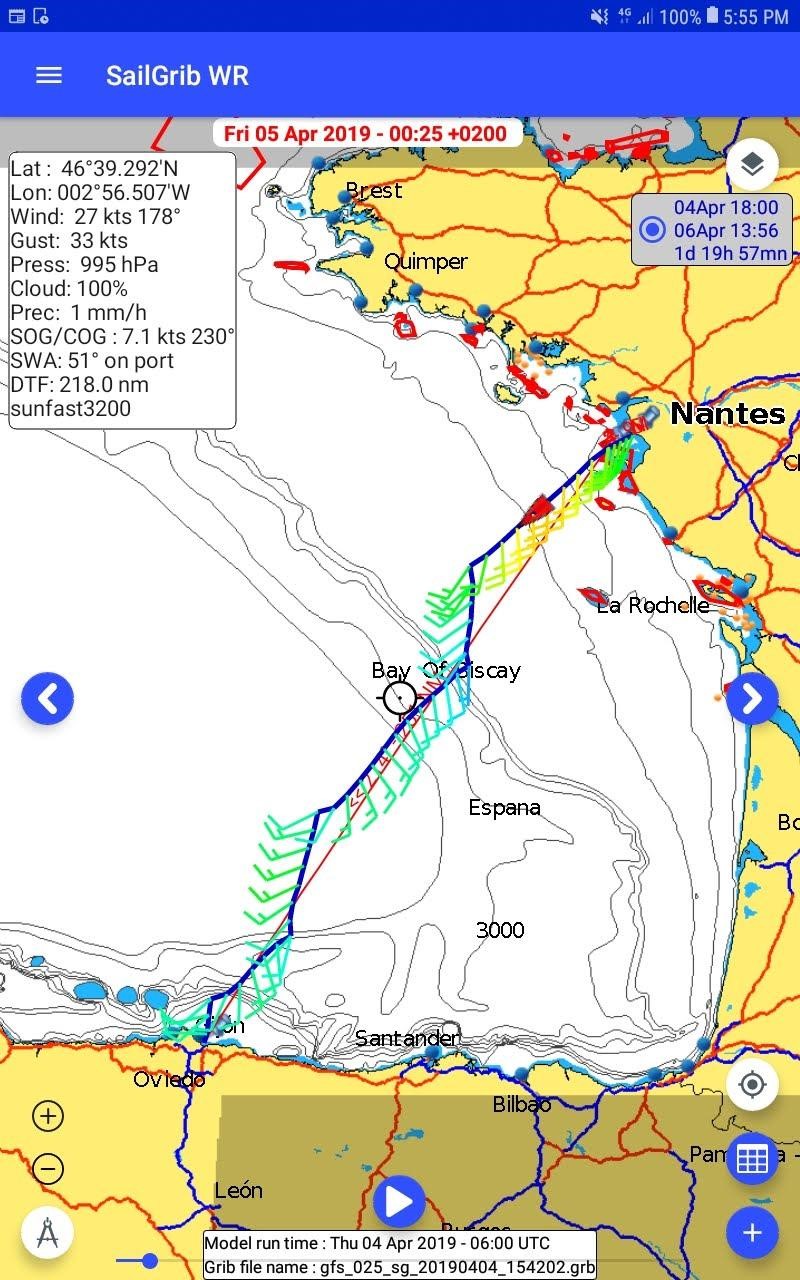 Marine Charts
SailGrib WR offers several marine mapping choices. You can get atlases of raster marine charts derived from hydrographic services data (NOAA, UKHO or SHOM) directly in the app or use your Navionics charts purchased in the Navionics Boating app with no additional charge. All the oceans are covered!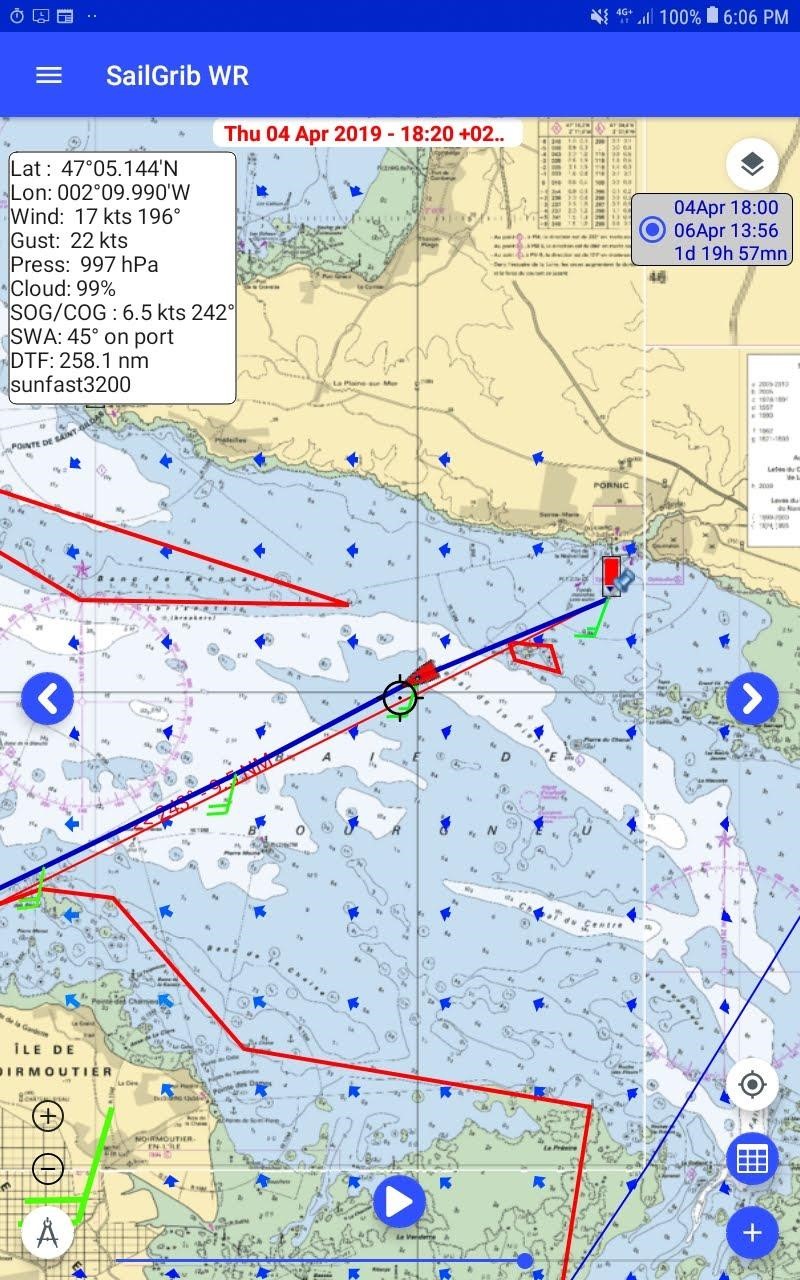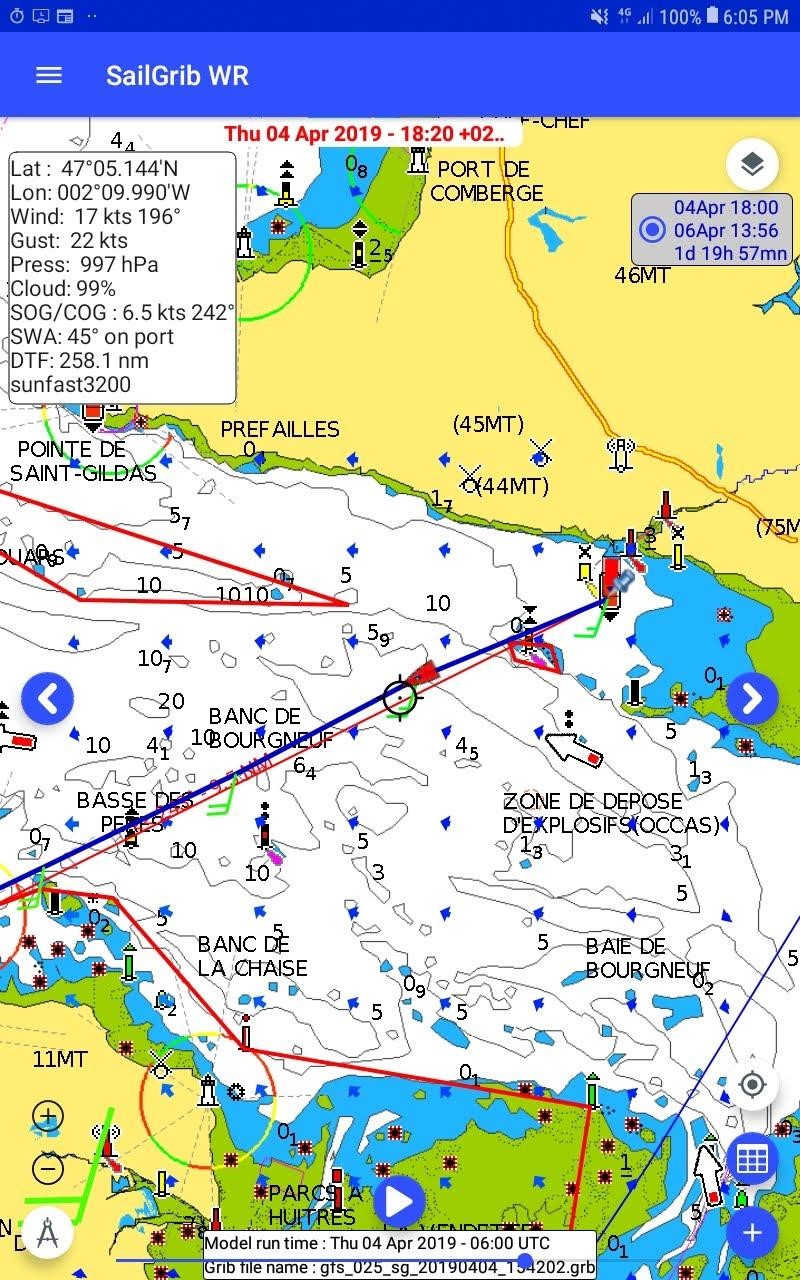 NMEA and AIS
SailGrib WR can receive NMEA data from any Digital Yacht NMEA-WiFi server such as the WLN10 Smart, WLN30, NavLink2, old units as well as AIS transponders with integrated WiFi such as the AIT3000, AIT5000 or the Nomad. The installation is very easy. Simply connect to the product WiFi network and select Digital Yacht from the list of supported devices. Once connected, you can display in real time all NMEA data of the boat (speed, wind, depth, GPS position, etc.) as well as visible AIS targets. The app alerts you in case of potentially dangerous situations in case the closest point of approach (CPA) and the time to this point (TCPA) is under a given threshold.
On the following screenshot, 2 boats are drawn in red as they are in alarm: "Safran rouge" and "Mirabelle".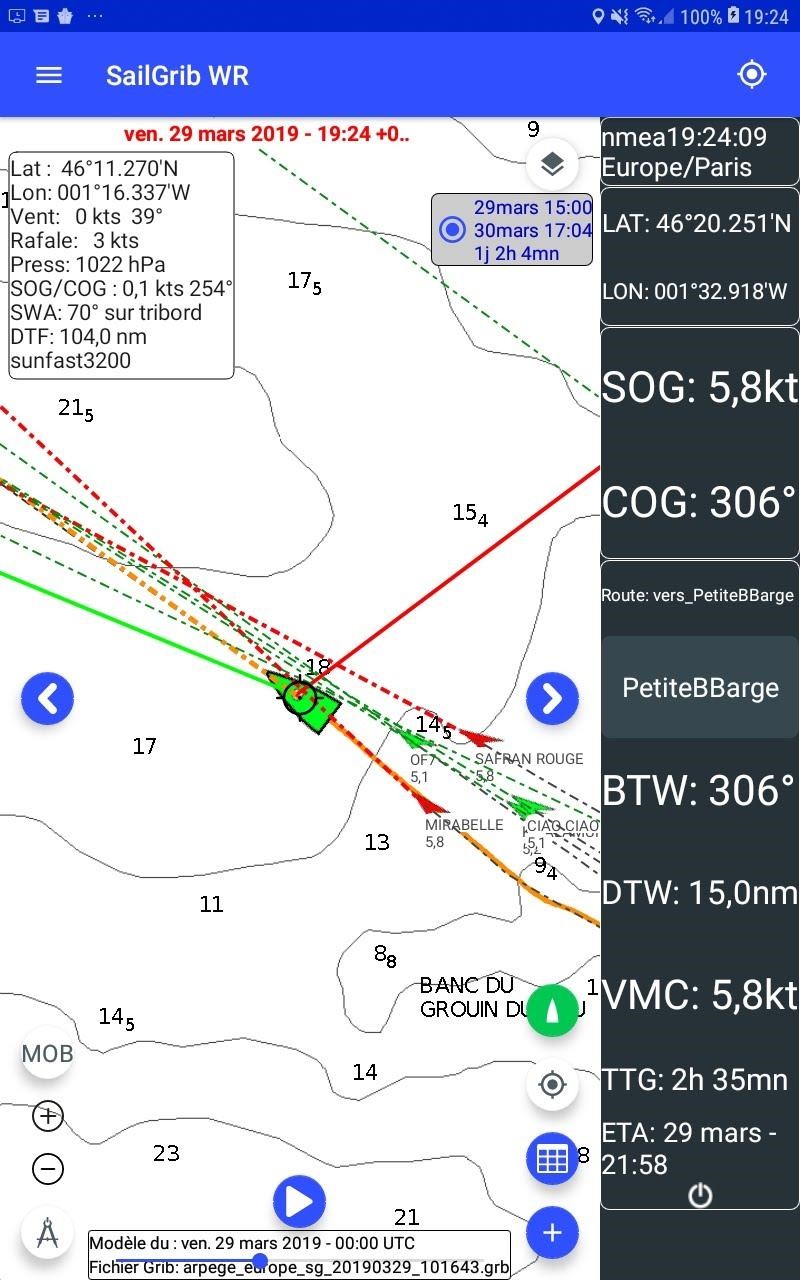 Sharing AIS by Internet
A new feature has been added recently in collaboration with Weather4D, one of the best full fledged navigation app on iOS: sharing boat and AIS data over the Internet. A device running SailGrib WR or Weather4D, receiving AIS and meteorological data from the boat instruments can publish these data over the Internet. AIS data are shared on AISHub where the boat acts as a mobile AIS base station. Meteorological data are shared with the other users of SailGrib WR and Weather4D.
Let us take an exemple. Henri Laurent, the "father of SailGrib"  sails the Sun Fast 3200 "Coeur de Chauffe 3". The boat is equipped with an AIS transponder, the AIT5000, an iKommunicate and a 4GConnect Pro. iKommunicate is a universal NMEA gateway with NMEA0183, NMEA2000 and Ethernet interfaces which is connected directly to the boat's equipements and to the 4GConnect. With such a config, a tablet (Samsung Galaxy tab active 2) running SailGrib WR can receive on the 4Gconnect WiFi network the AIS and NMEA data while being on the Internet at a distance up to 20 NM. The boat publishes her AIS data on AISHub. These data are then visible for all users of Marine Traffic, Vessel Finder, SailGrib WR or Weather4D. These data can then be used by all boats with an Internet connection even if they do not have an AIS receiver onboard.
Here is a screenshot of a phone not connected to the boat NMEA or AIS feed but with an Internet connection. The phone receives the AIS data published by the tablet over the Internet.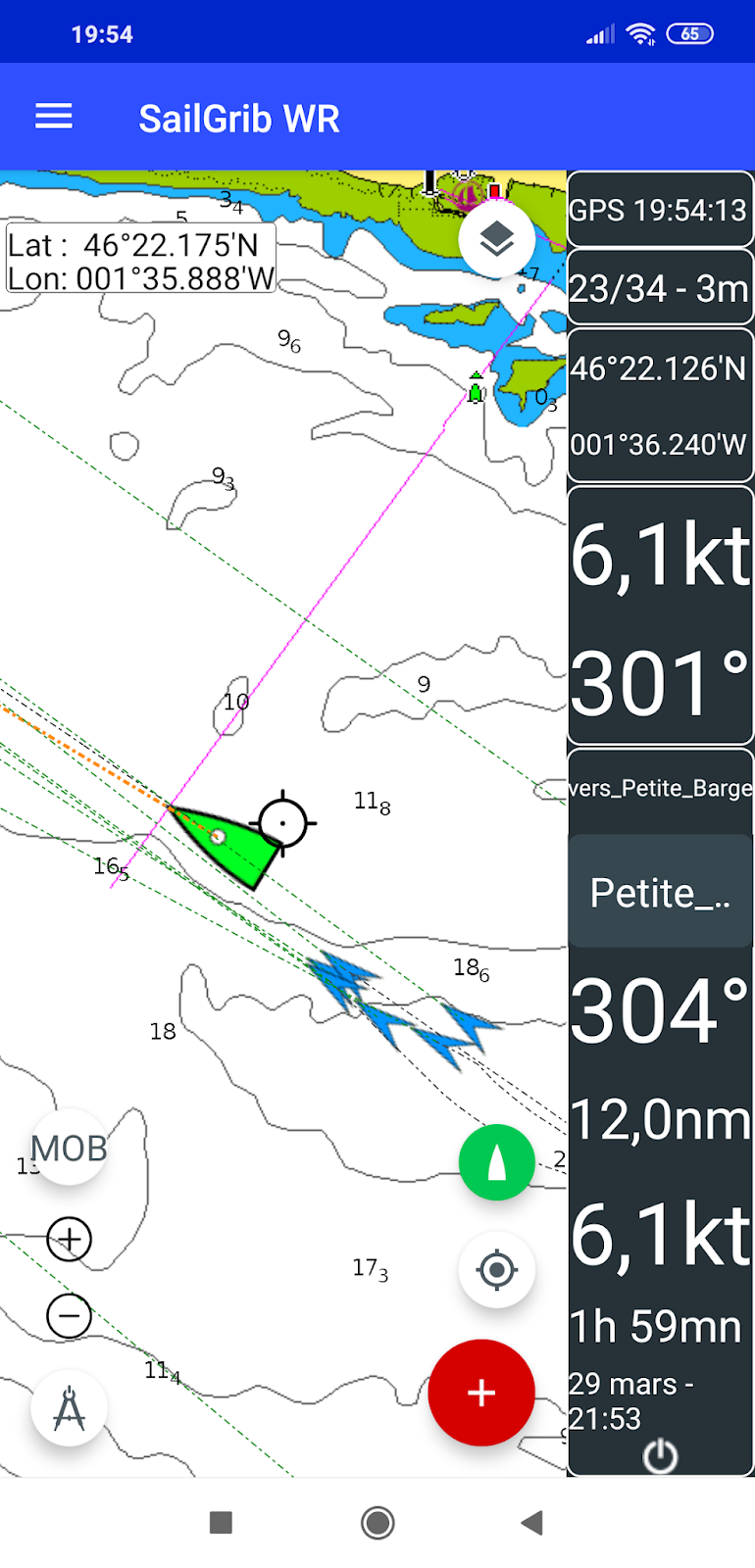 Overall, SailGrib WR is a complete navigation app that we recommend to everyone that uses an Android device on its boat.