Aqua Map is a sophisticated charting and AIS app for iOS and Android.  The charts are digitised from official hydrographic office sources and have a unique colour scheme which is very attractive in terms of clarity and ease of navigation.
Here's a screen shot of Aqua Map on an iPad connected to a Digital Yacht AIT5000 AIS.  Connection is easy – just select Digital Yacht in the drop down list and GPS and AIS data from the AIT5000 will be seamlessly utilised accross the wifi connection.  You can see our current position and heading (purple boat icon) and an overlay of local AIS targets with their heading based on a graduated line using SOG information.  Notice the clarity of navaids with easy to view icons.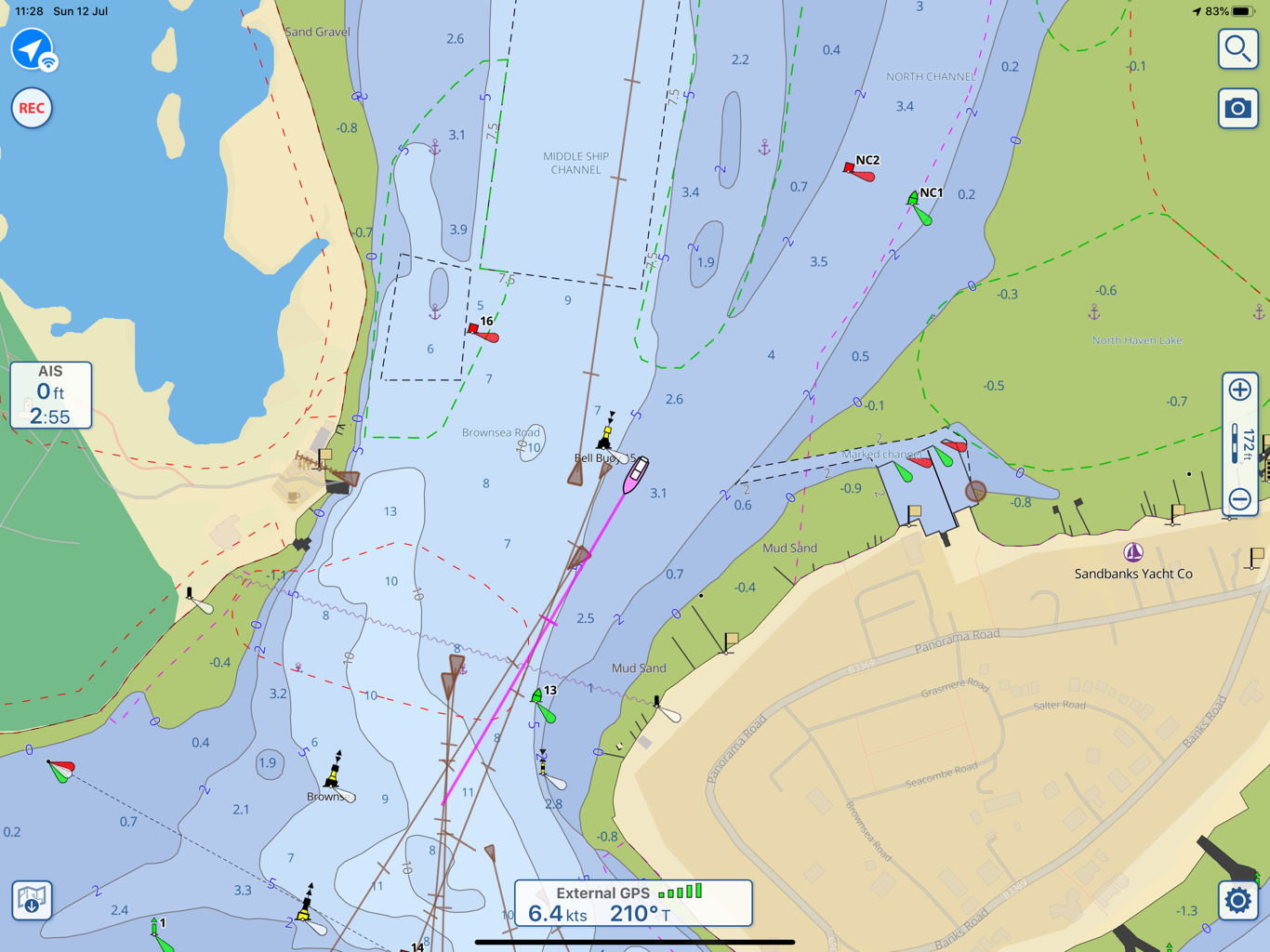 Click on a target and you can bring up boat name, range and CPA (closest point of approach information) and then drill down further.  You can see Pip Hare's Super Bigou yacht here (recently renamed Medallia).  The same drill down function is available for navaids.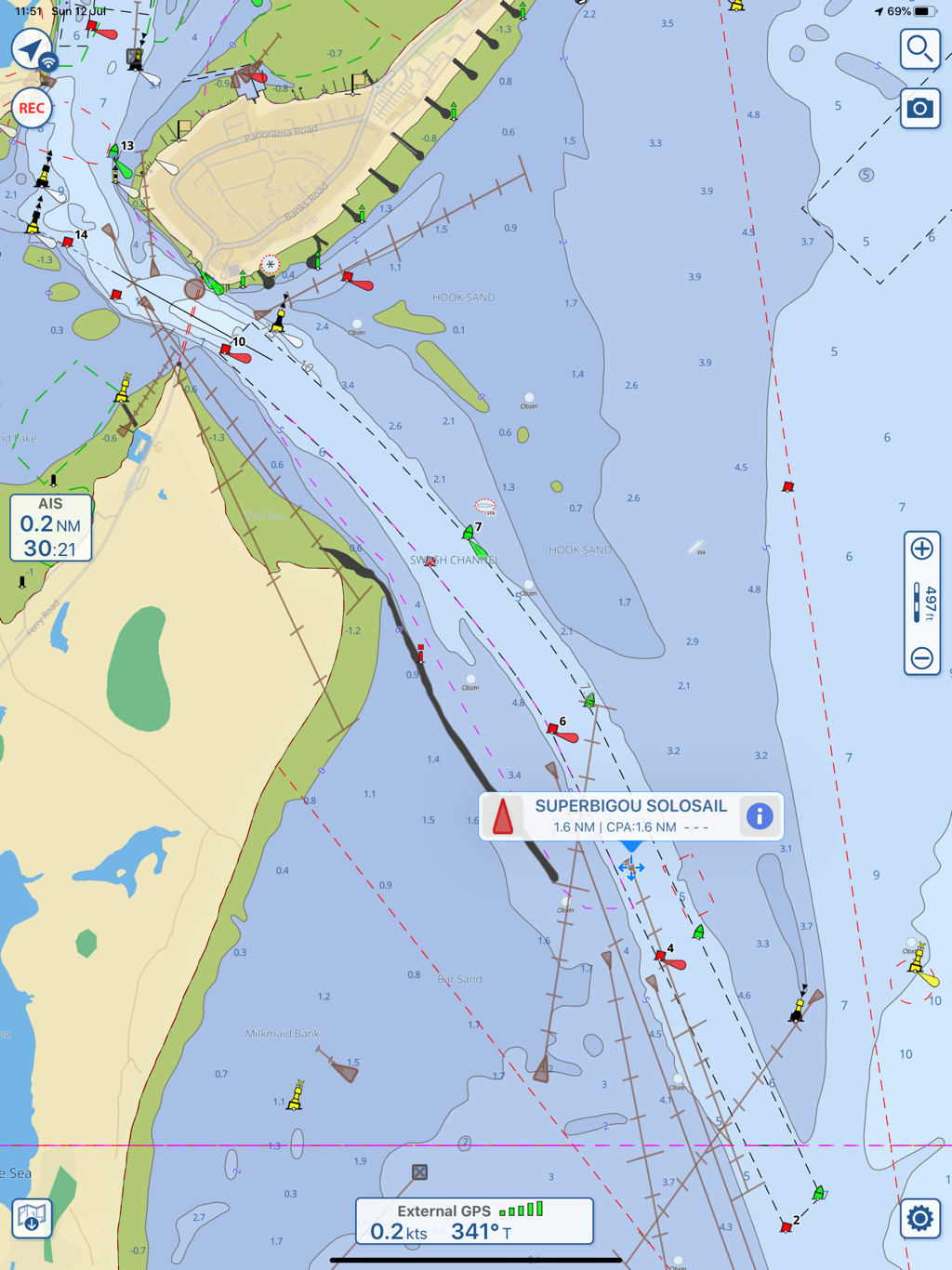 During our testing it was weird to see multiple cruise ships at anchor in Poole bay because of the Covid crisis – here's Arcadia, 3.7NM away at anchor.  At nearly 1000ft long she looked a lot closer and you suddenly realise the size of a modern cruise ship.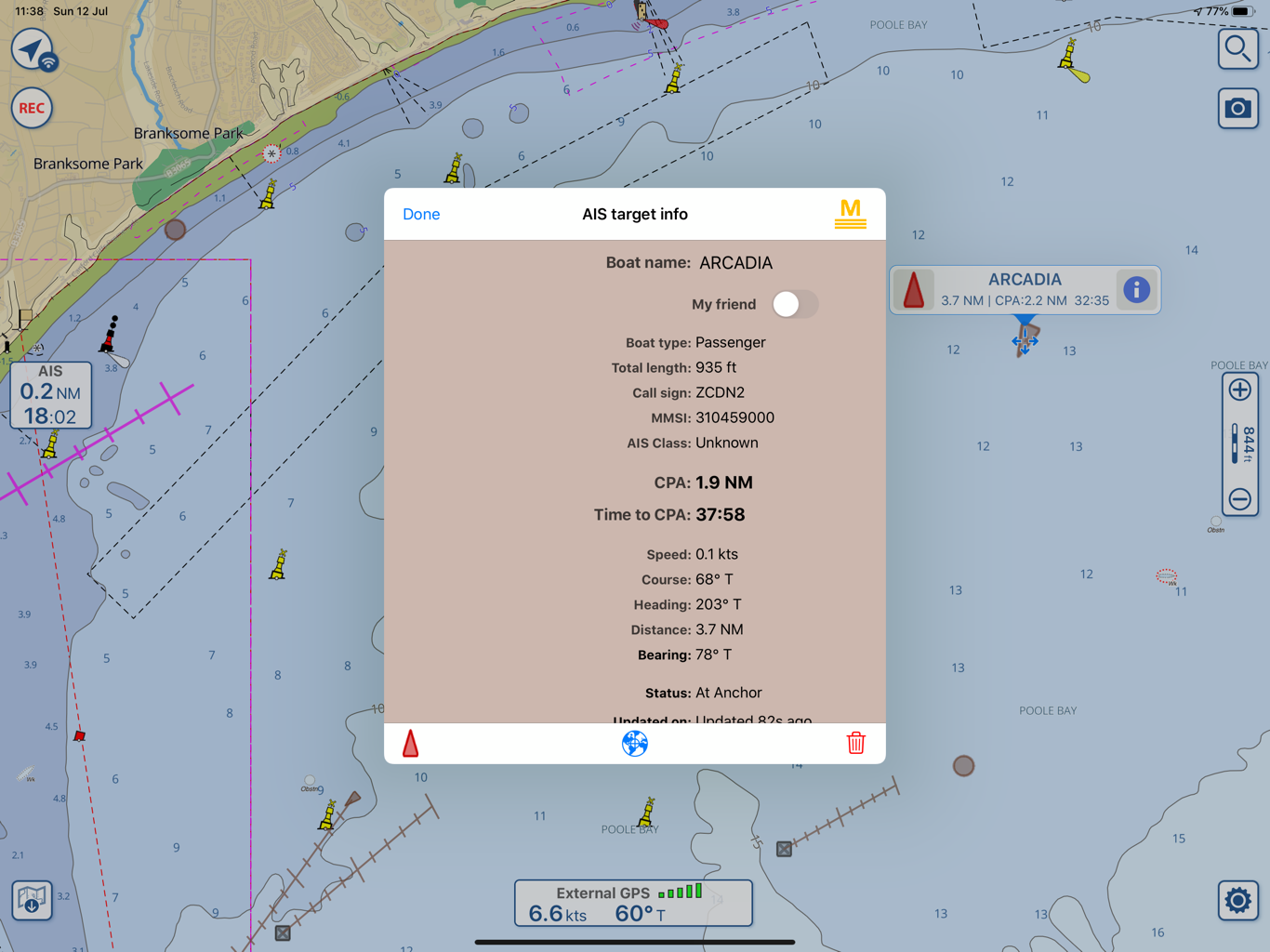 If you already have AIS on board and a NMEA 2000 network, take a look at our NavLink NMEA to wifi server.  It's a great solution to get AIS and navigation data to your iPad or tablet.
Aqua Map is another great app – don't forget with iPad apps and navigation, you can always have multiple apps for use in different regions or circumstances.  Apps are great value with charts a fraction of the cost of paper or cartridge based systems as used by multi function displays.  Aqua Map can join the list of great products for next generation navigation from Digital Yacht.