We do like our offices in Farleigh Court, near Bristol, but with thick walls dating back to 1837, getting a phone signal let alone a GPS signal is problematic. So we were very pleased to find a GPS Signal Repeater that allowed us to get accurate position fixes in our R&D centre without having to hang out the window.
Originally developed to improve GPS reception inside cars, these relatively low cost kits, consist of a small GPS antenna (with 5M cable), that you mount by the window and a small booster/transmitter that amplifies and re-radiates the GPS signals around the room.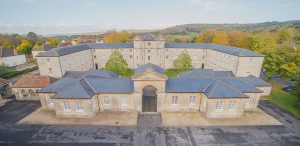 So impressed were we with the results that we have now started recommending them to anyone with aluminium, steel or wooden boats that wish to use one of our AIT1500 or portable Nomad Class B AIS transponders that have a built-in GPS antenna. Normally we only recommend these units to be fitted below deck on GRP hulled vessels, but with the GPS antenna repeater, you can now install them below deck on any type of vessel.
Simply locate the GPS antenna near a window or hatch, plug the booster in to a USB power socket and it will start re-radiating all of the received GPS signals around the cabin to be picked up and used by our AIT1500 or Nomad Class B AIS transponders.
Available from Amazon, eBay and other online retailers simply search for "GPS Signal Repeater Transmitter" and you will see a number of different models ranging from £10 to £40. The model that we used in our office is by Lysignal and can be purchased on Amazon Prime at…